Quality Free-flow Play Curtains
Quality Free-flow Play Curtains
Anyone who has children knows how crucial playing is to a child's development. They also know that giving children a safe, suitable, friendly environment, and a wide choice of activities is essential.
Having a restrictive play area can make it difficult for a child to really get involved in free-flowing play and learn the essential skills that play affords them.
Play is central to the way children learn and having an unrestricted environment will help encourage high quality free-flow play that boosts a child's learning. There's an interesting article here.
The ideal solution to ensuring your child's play area is unrestricted, but still safe, is to install a 'Free-flow play door kit'. 
These specially designed systems have been modelled with homes, nurseries, and other child-friendly environments in mind. 
After being contacted by several early learning centres, schools, nurseries, and playgroups, Munsch & Co. were able to design a bespoke curtain that could be used to reduce loss of heat, but still allow children to "free-flow" through doorways. 
We are proud to say, that as the original designers and suppliers of Freeflow Play Curtains, we have sold hundreds upon hundreds throughout the early years learning sector: keeping teachers warm since 2005!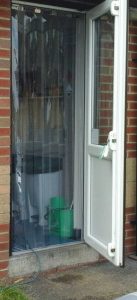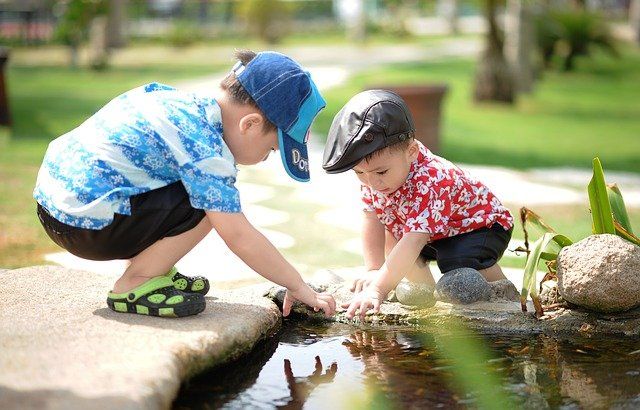 Our unique 100mm wide plastic strips are lightweight and clear, allowing you or teachers, to keep an eye on your children but still giving them the freedom to move around. 
Unlike some of our competitors, who have jumped on the bandwagon, we only use 2mm thick, extruded PVC for our Free-Flow Play Curtains, with rounded edges, to ensure the edges aren't sharp as kids run through them.
The door kits also provide excellent insulation, plus, the clever 'hook-on' system makes it easy to remove them for re-decoration, or during the summer months when the weather is milder.
See also, our range of alternative PVC Curtains for schools. Simply click here.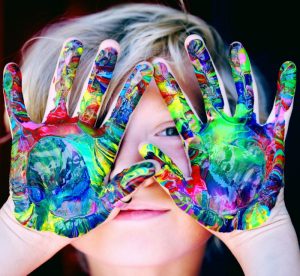 Our standard range of free-flow PVC curtain kits are listed below, however, if you require a custom size, don't worry, because, as we make these to order in our 11,000 square foot factory, we can supply any bespoke size.
The Free-Flow Play Curtains door kits are simple to install and consist of lightweight clear PVC which has been specifically chosen for nurseries and child-friendly environments, making them the perfect option for parents, carers, or nursery workers who want to keep their small charges safe, but still encourage free-flow play, for correct development, and creativity.
Simply give us a call on 01625 573971, or fill in the enquiry form below, and one of our experts will give you all the advice and guidance on our PVC curtain and crash door range.