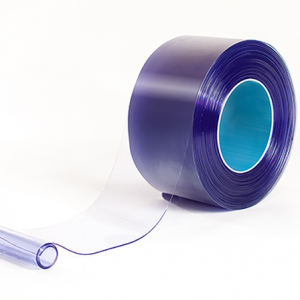 Our super clear standard PVC rolls are the most popular in our PVC selection. Over the years we have sold this style to thousands of people throughout the world. This grade has been supplied as far afield as the Antarctic Research base!
It is suitable for use in a range of environments from chillers, down to -10° C to factories, shops and other  establishments in temperatures up to +38° C.
Our thinner, narrower styles @ 100mm x 1mm, are commonly used for chiller cabinets, and the 100mm x 2mm was specifically developed by us for our Free-Flow Play Curtains for Pre-School groups and Nurseries, encouraging kids to learn through play, whilst retaining heat in the room.
Our heavier duty grades are generally used for larger openings in factories, industrial units, retail outlets, hospitals, and garages, but can also be used for creating partitions.
Simply fill in the enquiry form below or give us a call on 01625 573971, and one of our experts will give you all the advice and guidance on our PVC curtain and crash door range.