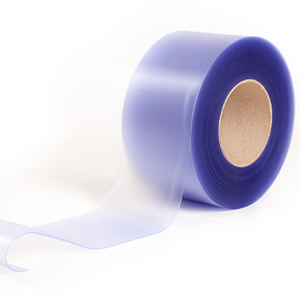 Our Frosted PVC rolls are commonly used where some privacy is required, but air-flow and some light transmission is required.
Frosted PVC rolls are made to the same specification as our standard grade clear PVC but with the addition of a frosted finish to maintain privacy by preventing clear vision through.
It has a variety of uses and is often utilised within retail environments to restrict the view through to areas like stockrooms, and it is also useful in storage areas to prevent people seeing in.
Motion can be detected through the PVC and there is some light transmission, but the overall appearance will be blurred to retain privacy.
Available in both 200mm wide x 2mm thick and 300mm x 3mm means it is suitable for a variety of environments.
Simply give us a call or fill in the enquiry form below or give us a call on 01625 573971, and one of our experts will give you all the advice and guidance on our PVC curtain and crash door range.