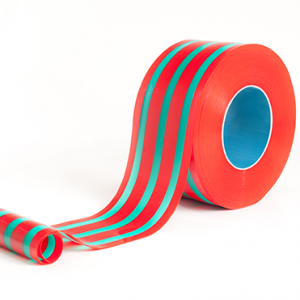 Generally used as edge warning strip at both sides of a made-up plastic curtain when low light levels or a power-cut could affect visibility, our Day-Glo PVC is an important addition to companies' health and safety.
It is different to traditional red warning strips as the 3 stripes of green Day-Glo elements glow in low light conditions ensuring that health and safety is not compromised.
You aren't purely restricted to using Day-Glow PVC as edge warning strips, because from a design point of view you can use it as a traditional screen or curtain, by combining strips of Day-Glo PVC with clear, ribbed or even translucent varieties.
It opens up a whole world of design opportunities..
Simply give us a call or fill in the enquiry form below or give us a call on 01625 573971, and one of our experts will give you all the advice and guidance on our PVC curtain and crash door range.