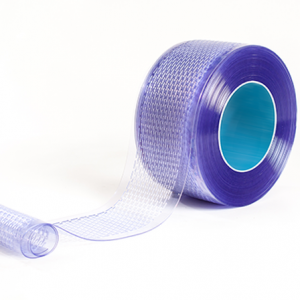 Perforated PVC is a great option to have in food preparation areas, kitchens, canteens and other workplaces which require ventilation but must comply with and food legislation or other standards.
Having most of the benefits of our standard clear PVC, but allowing air to flow through, makes this the grade for hot areas as it allows doors to remain open, but prevents ingress of pests, animal and insects, whilst providing brilliant light transmission.
Please note though, that it is not as hard wearing as the standard grade PVC due to the perforations, so it isn't suitable for fork-lift truck operations or heavy crates or stillages.
Simply give us a call or fill in the enquiry form below or give us a call on 01625 573971, and one of our experts will give you all the advice and guidance on our PVC curtain and crash door range.