PVC-Curtains.com is a trading name of Polymer Trade Manufacturing Limited., a subsidiary of Polymer Trade Munsch Limited, which encompasses the skills and experience of W.C. Munsch & Co Limited, and Polymer Trade Manufacturing Ltd. 
They have been trading in the industrial rubber and PVC sector for 50 years.
To visit PTM's corporate website, click the logo below.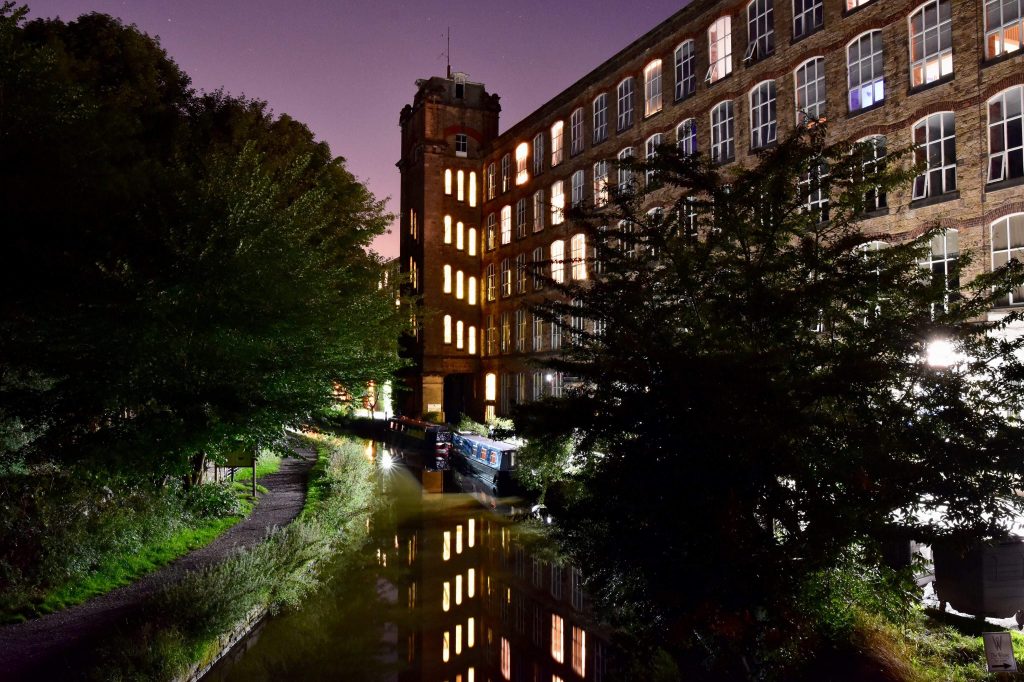 The History of Munsch & Co/PTM Limited
W. C. Munsch & Co. Ltd were formed in November 1972 by Wilfred Charles (Joe) Munsch and Terry Carless. The factory was based in Clarence Mill in Bollington, (The Happy Valley) where the business still resides. It is a perfect building for storing elastomers as the walls are about 4 feet thick. This means the building has a pretty constant, cool temperature. With 50 years' experience in the industrial rubber and sealing sector they have always been recognised for stocking a massive range of rubber and sponge in thicknesses from 0.5mm to 50mm and being able to supply quickly and cost effectively in many formats. In the early days of the company, the M.O.D. were one of their biggest customers. Hoses were one of the main products. Clarence Mill at night Clarence Mill at night Over the years, rubber sales overtook hose and W.C. Munsch helped themselves grow by stocking a wide range of rubber from manufacturers such as Gates, Maclellan, Hatcham and Dunlop.
November 1972
Clarence Mill, Bollington
Change at the top
In 2001 Terry's son, Simon joined the company. Since then Munsch has undergone significant changes. This included new machinery and an ongoing expansion of the workforce.
01 September 2001
Bollington
PVC Curtains
In 2003 Munsch & Co realised that the market price of plastic curtains did not represent good value for money and they believed they could offer their customers a better overall price. Since then their product portfolio has grown to meet customer demand and they now supply products such as crash doors and insect screens at highly competitive prices.
2003
Wrexham Rubber
In 2007 WC Munsch bought Wrexham Rubber Fabricators and Moulders. This gave the company two premises, but more importantly, a moulding and fabrications division.
Moulding
Following Garlocks acquisition of Polymer Trade Moulding in 2010, W.C. Munsch bought all of their moulding presses. That brought the total number of moulding presses up to 9 and the moulding business increased massively. Wrexham Borough Council decided to demolish the unit in Wrexham in 2010, so the decision was made to move. We moved the operation over to Bollington. This enabled the company to reduce costs and give additional flexibility to cope with business needs. The company expanded their space from 2,500 square feet to over 11,000.
2010
More Change
In 2011, with over 25 years' experience in the sealing industry, Clive Marsh joined the company. As sales director he brought a wealth of additional knowledge of hose, plastics, textiles and asbestos free materials.
2011
Polymer Trade Manufacturing (PTM)
The business continued to expand over the next few years. In 2015 we formed a new company, Polymer Trade Manufacturing, with Paul Gregory, who was formerly a director of Polymer Trade Mouldings. Paul brought even more experience to the company. Polymer Trade Manufacturing (PTM) has continued to develop into a very successful company under strong leadership.
2015
ISO9001:2015
ISO9001:2015 was achieved in 2016 and complements the Company's desire to continually improve. This benefits both employees and customers alike.
25 July 2016
2022
The product range has increased dramatically over the last few years. It now includes a full range of plastics, non-asbestos sheeting, PTFE, Gylon™ and metallic gaskets with over 100,000 stocked items. Production machinery has been expanded and now includes 7 gasket presses, 2 oscillating knife cad-cam cutting tables, 10 moulding presses, log-cutters and 4 strip machines. Both companies complement each other and continue to develop and expand whilst maintaining their strong ethos of providing excellent customer service, competitive pricing and realistic delivery times using quality materials.
2022
Clarence Mill, Bollington
Late 2022
Following discussions between the Directors, an offer was made by Clive Marsh and Paul Gregory to perform a management buyout from Simon & Debbie Carless. After some negotiation, including, employing Simon as a consultant, on a self-employed basis to concentrate on IT, Accounts, ISO9001, plus to offer assistance and cover when required, the deal was sealed. The first task following the management buyout was to decide on the future direction of the company. To reduce administration and processing costs, it was decided to form a new "Holding" company called Polymer Trade Munsch Limited, thus retaining both respected company names. The team then set about the task of moving all WC Munsch customers to Polymer Trade Manufacturing Limited, again to reduce costs and administration.
2022
Clarence Mill, Bollington
So Far............
Work progresses on all the background tasks required, including new bank accounts, contact details, logo's etc.
2023
Clarence Mill, Bollington
Future Updates
All future updates will appear on the main site. Click on the Logo below.
2023
Clarence Mill, Bollington