Our selection of PVC rolls is one of the most extensive in the UK and covers practically all PVC requirements.
Most rolls can be supplied up to 50 metres or we can provide your required length/s using our automated equipment.
All of our PVC is extruded with rounded edges, which ensures there is minimal risk of injury, compared to rolls that have been cut down from wider sheeting that some suppliers employ.
As we have been in the rubber and plastics market, for 50 years', our expertise is second to none, also, along with our buying power, you are sure to find the widest range of quality, PVC Rolls certified DOP Free, at competitive prices.
We can supply individual PVC strips complete with holes pre punched for our bolt-on hanging system or hook on plates for our hook-on system, or eyelets depending on your requirement.
We also carry a comprehensive range of hanging systems including, track, plates, brackets and sliding components.
Click on the Read More links below each style to find out additional information about the PVC, including the sizes we carry.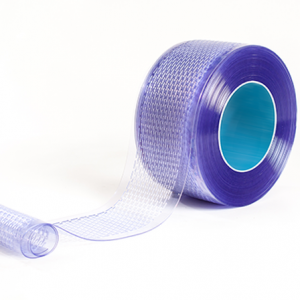 When protection from bugs or insects is required, but ventilation is important, our perforated PVC rolls allow air to pass through, whilst still maintaining hygiene standards required in food preparation areas.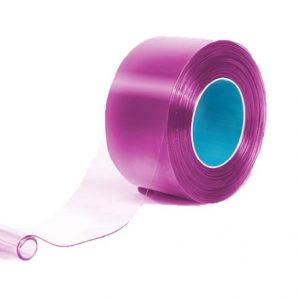 Our Anti-Microbial PVC utilises silver ION technology meaning it offers protection from bacteria including MRSA, E-Coli and Salmonella. We offer it in standard or perforated grades.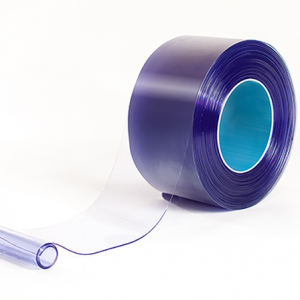 The most popular grade of PVC with a subtle purple tinge. This grade of high clarity PVC is available in a wide range of thicknesses and widths & is suitable for use in temperatures ranging from -10°C TO +38°C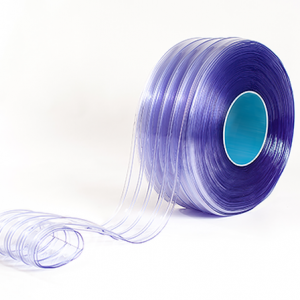 Designed to prolong the life of PVC Curtains that are being used in high traffic areas, this style incorporates ribs running down the length of the strips which help to reduce scratching caused by forklift trucks.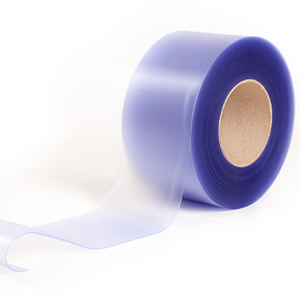 Handy for keeping our prying eyes, our frosted grade of PVC still lets some light through, but at the same time, prevents people seeing through it clearly allowing you to conceal anything or anyone.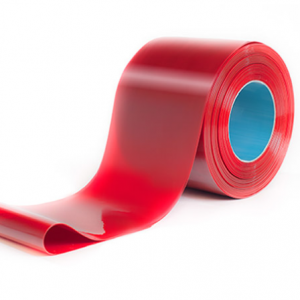 Our selection of welding grades enable us to make up a curtain of practically any size. These can be used for doorways or for partitioning areas where welding takes place.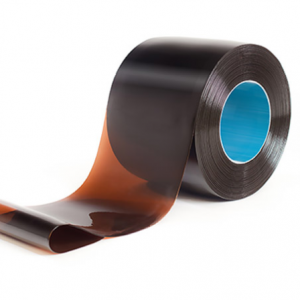 Although primarily designed for use in areas where welding is taking place and there is a risk of people being exposed to flash, these can also be used as grinding screens. All comply with EN ISO 25980:2014.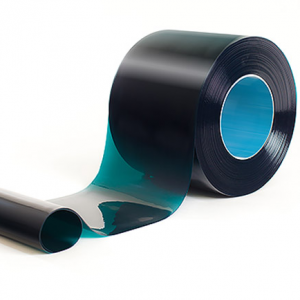 Our welding grades are available in 2mm thick, and either 200mm or 300mm wide rolls. They allow people to see movement through the curtain, whilst at the same time protecting them from welding flash.
Simply fill in the enquiry form below or give us a call on 01625 573971, and one of our experts will give you all the advice and guidance on our PVC curtain and crash door range.