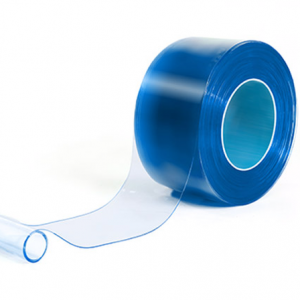 Polar Grade PVC rolls are designed for use in freezers and cold stores.
This grade is 63° Sh A making it slightly softer than our normal grade meaning it will remain flexible even at temperatures down to -40° C. making it the ideal PVC to retain cold air and keep warm air out.
You do not need this grade for chiller cabinets or chilled rooms as our normal super clear PVC is suitable down to -10° C. 
For personnel doors or smaller opening we would advise using our 200mm x 2mm Polar Grade PVC rolls as they are lighter, meaning smaller objects will not get damaged. If your opening is large or used heavily, i.e. for forklift trucks would recommend our thicker, wider grades like the 300mm x 3mm or even 400mm x 4mm, if the doorway is very high or in a particularly windy environment. 
Alternatively for heavy duty, use you may want to consider our ribbed options. You can read more about our ribbed grades here. 
Simply give us a call on 01625 573971, or fill in the enquiry form below and one of our experts will give you all the advice and guidance on our PVC curtain and crash door range.